Refined accommodation
Aggello Hotel opened its doors in 2011 with new owners, Kostas & Pinelopi and new expectations. So the 2017-2018 after an extensive, complete renovation, and new name "AGGELLO BOUTIQUE HOTEL" , welcome you with a complete new look awaits you with fully refurbished rooms that feature all the characteristics of the Special architecture style, complemented with all modern facilities.
"Kostas Taverna & all day café"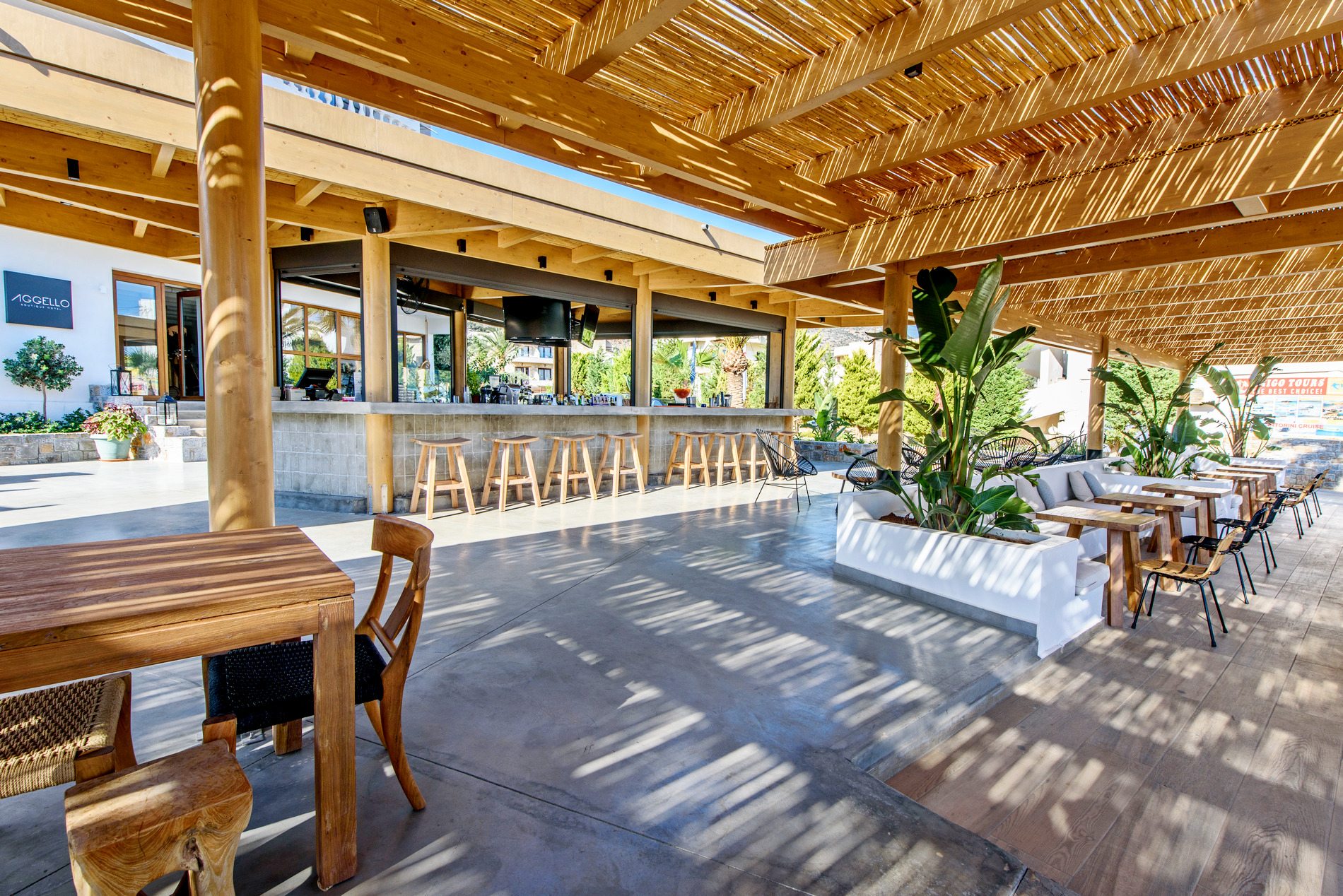 Pure Tastes
Tradition-honored dishes with meat, fish and seafood and enjoy authentic salads and vegetables with pure olive oil.
Details