Welcome to Aggello Hotel
Built on the coastal road of Stalida, overlooking the Cretan Sea, 50 meters from the beach & just 3 klm from the cosmopolitan villages of Hersonissos & Malia, we invites you to experience the genuine Cretan hospitality in its modern, fully renovated & atmospheric space.
The special architecture & careful decoration of the Deluxe rooms & communal areas will delight the visitor. The well-kept garden with trees, flowers & herbs of the Cretan land hosts a picturesque chapel and surrounds the impressive pool, playground and pool bar.
"kostas restaurant & all day café"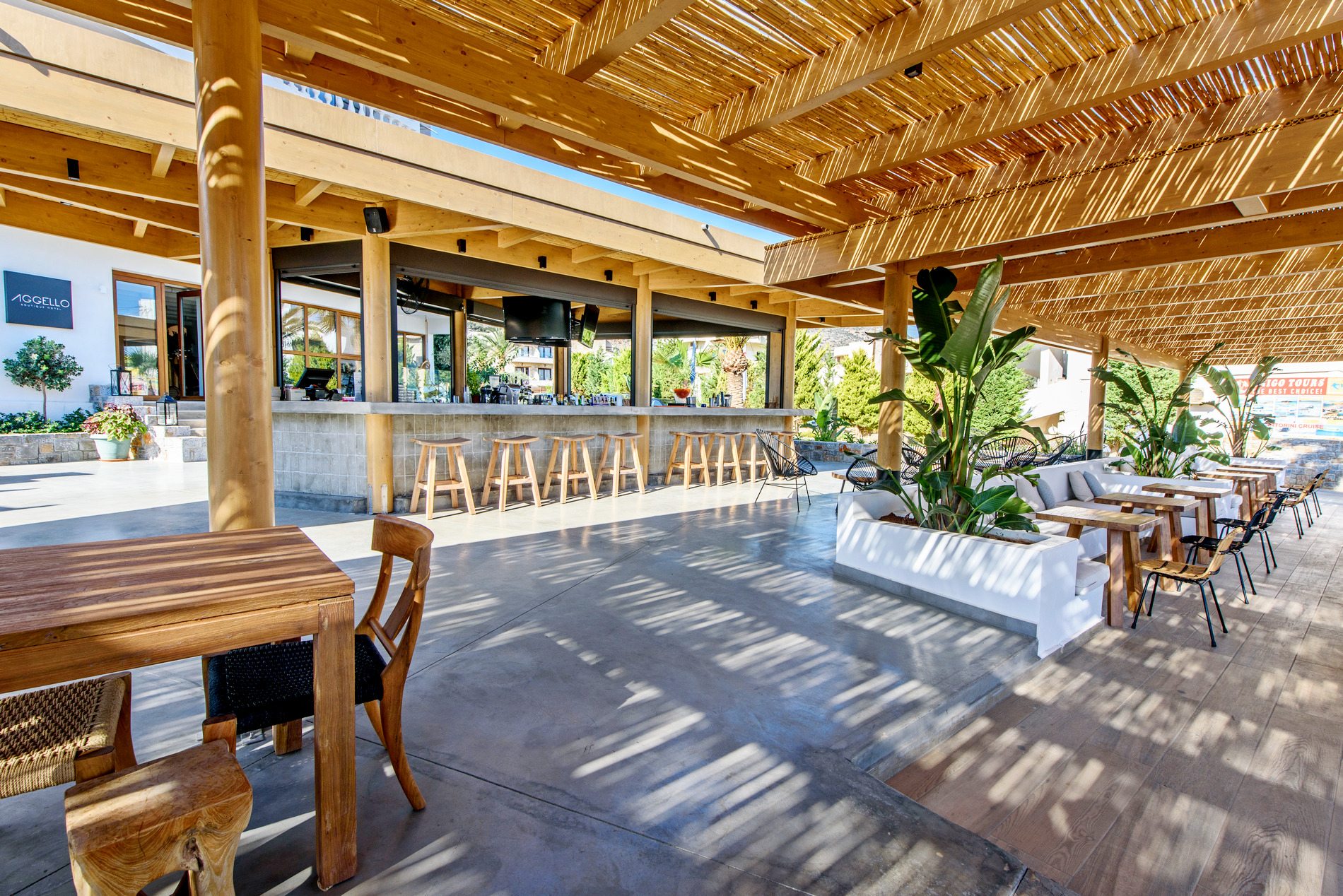 Discover the treasures
of Mediterranean gastronomy with inspired recipes and the best ingredients of Cretan land. At All Day café you will enjoy your coffee, drink & snack.
Details